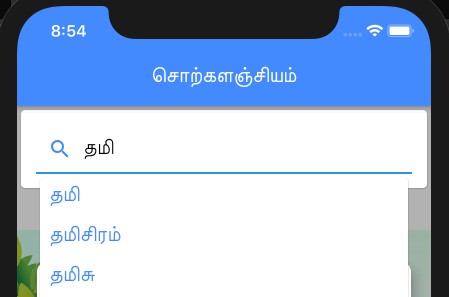 泰米尔语词典 - flutter应用程序
# vasitionary
一个新的泰米尔语词典颤振应用程序。
入门
此应用程序是泰米尔语言的新应用程序。
它服务于字典的目的,我们也可以玩Sorkkuvari(泰米尔语版的Scrabble游戏)。
您可以搜索任何有效泰米尔语单词的含义。
You can enter the letter you have in the tiles.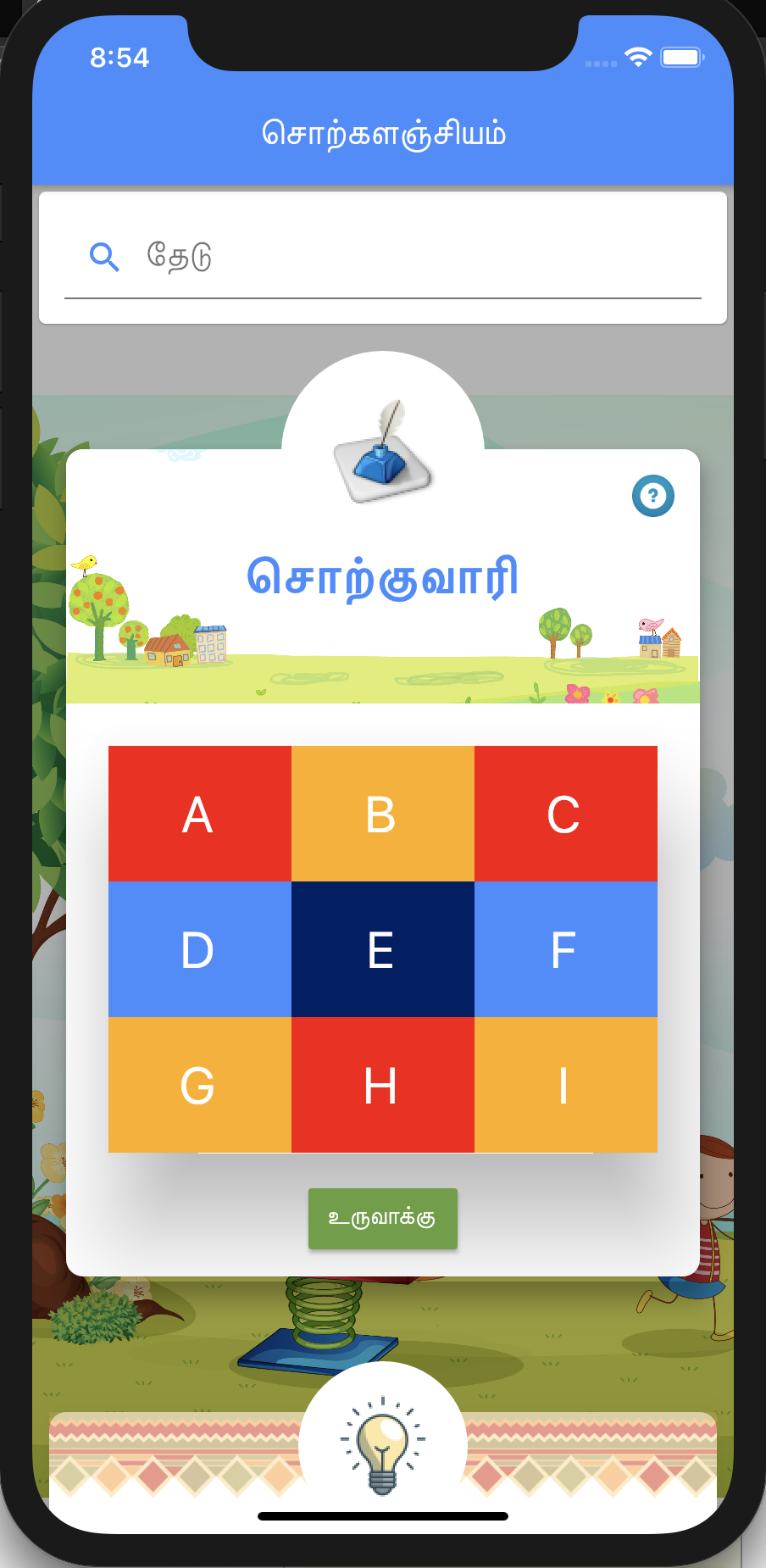 Once you press the Submit button you will get the list of meaningful words.
You can also see the word of the day. You can hear it for knowing the right pronounciation and view a video on correct usage.
You can also rate the app and share it with your friends.